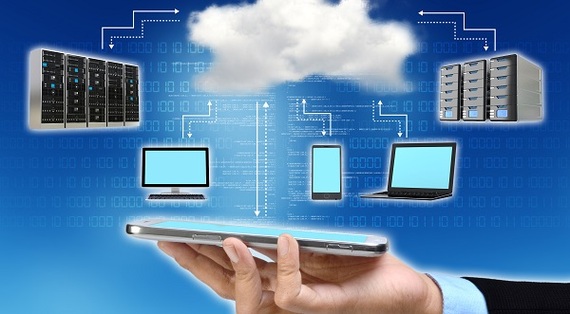 Though it has been around for a long time, Cloud Hosting in India is a new concept. Unlike other web hosting platforms, it harnesses the power of multiple servers to create a Cloud Web Hosting service that is fast, scalable and flexible. Websites expecting a rapid growth graph are better hosted on Cloud Hosting as it can easily keep up with their growth.
Cloud Hosting also helps your website in one rather unexpected way by helping you with your website's SEO (Search Engine Optimisation) ranking. It is a crucial measure of your website's efficiency, optimisation and relevance. A higher page ranking will get your website featured at the top of search results on major search engines. It will help you get more traffic and stay on top.
Here are the ways in which Cloud Hosting boosts your website's SEO ranking.
1. It increases page load speeds
It is the speed at which a web page loads in the user's browser. Higher page load speed enhances user experience, the higher, the better. User experience is an important analytical metric for calculating SEO score, and all big search engines consider this to be a critical factor. Cloud Hosting offers an agile hosting platform and helps you achieve this metric.
2. It offers multiple server locations
Cloud Server providers know that server location plays an important role in SEO. When a user searches for certain data, the server located geographically closest to the user serves their request, which makes server location a crucial consideration. Cloud Hosting providers in India also have servers located in several locations all over the world. This helps reduce the latency and boosts SEO score.
3. It guarantees higher uptime
Uptime is the amount of time a website remains up and available for its users. Higher uptime ensures higher availability. If a site remains down frequently and consistently, it affects the site's usability. It also doesn't allow access to search engine crawlers and impacts the SEO score. Cloud Hosting guarantees 99.9% uptime and helps your website to score a higher SEO ranking.
4. It ensures better mobile optimisation
Now there's a smartphone in every pocket, and it has become the de-facto device for on-the-go news and media consumption. So, a website that offers better mobile optimisation gets better SEO ranking. Cloud Hosting not only offers better performance but also ensures that you have access to reliable analytics to help you refine your SEO strategy. Cloud Hosting optimisations also ensure better mobile compatibility.
5. It offers better protection from bots
Bots are hostile automated scripts that impact your SEO efforts by corrupting your website. A scraper bot is especially malicious as it will copy your website data and knock down your website's SEO score. It will degrade your website's search engine score and impact its ranking. Cloud Hosting's advanced security measures keep bots away from your website and always ensure that it scores high in SEO rankings.
Cloud Hosting is already a robust web hosting platform. Its SEO-friendliness makes it the best hosting platform to have if you have an e-commerce or high-traffic website. It will give you high performance backed by some strong SEO-enhancing features.