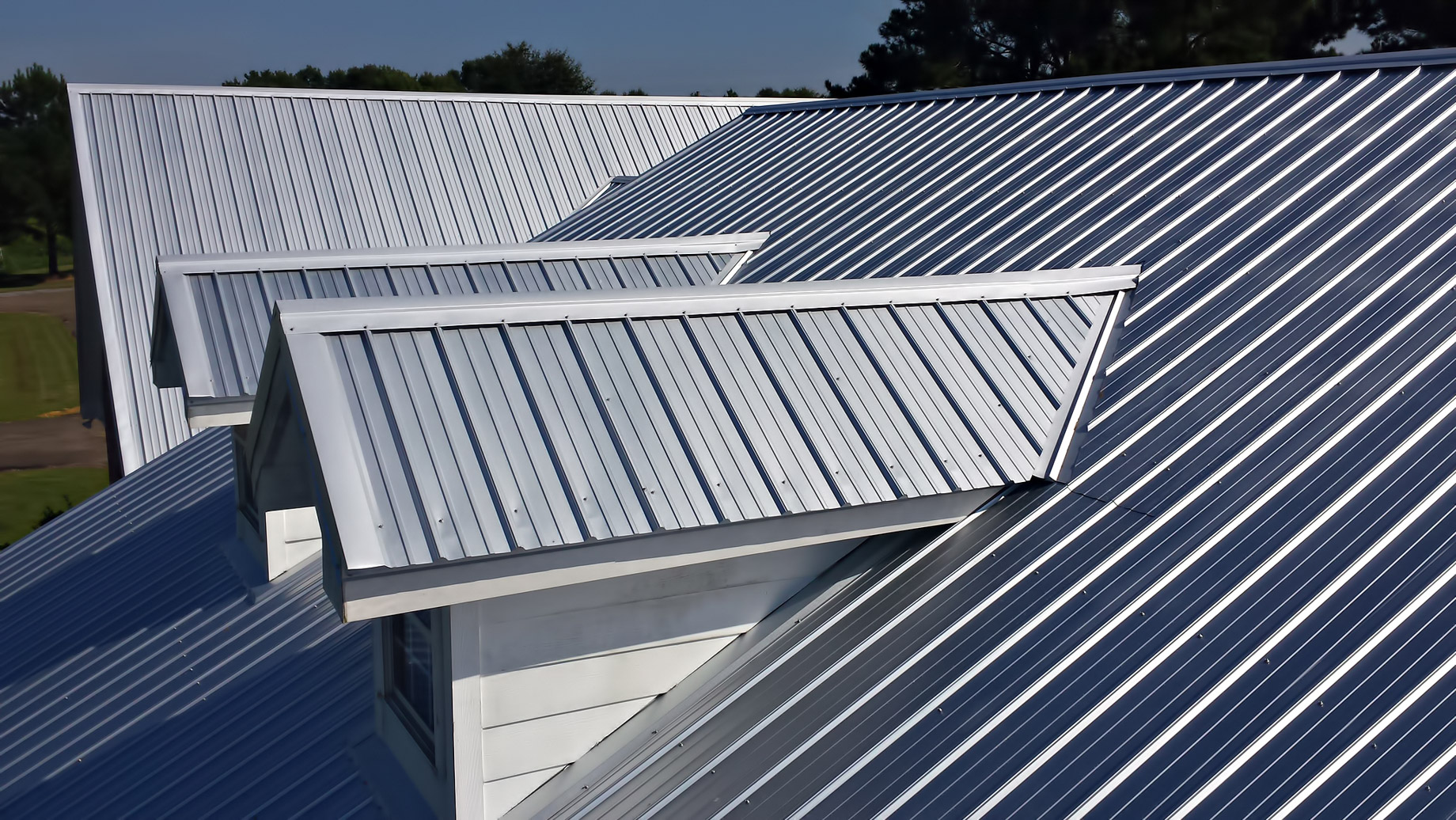 What is the best way to replace your roof? If you are looking for a modern option, then there are many new technologies and materials available. In this post, we will explore some of those options in detail – polymer shingles, tiles, metal roofs, and cool roof technology. We'll also take a look at how these options stack up against each other in terms of price and longevity.
While it may seem like a good idea to do it yourself, it's always a good idea to hire a roofing company when it comes to doing a whole roof replacement. Small patch jobs and tacking down a few loose shingles is a fine DIY project, swapping your entire roof system to a new material however is a much more daunting task and one that you want to be done right. 
Plastic Polymer and Hybrid Shingles
One of the newest roofing options is polymer shingles which are a type of synthetic composite material. These will be more expensive up front, but last about three times as long and resist wind damage better than traditional asphalt shingles.
If you live in an area that is prone to harsh weather, these new material shingles could end up saving you money over routine shingles. Not only that, many of the hybrid shingles are much more environmentally friendly than traditional shingles because they are made from recycled materials and are considered nearly indestructible.
Metal Roofs
Metal roofs are made from copper or steel that has been galvanized to make them weatherproof. They can come in many colors and styles so it's easy to match your house with any look you want. If you're looking for something different from traditional shingles, a metal roof is a good option.
Metal roofs are also very durable and an affordable option over more expensive roofing materials making them a good in-between choice for roofing material.
Tiles
Another option for a new roof is tile – either clay tiles or concrete ones (think terra cotta). Tiles offer some unique benefits such as being lightweight while providing good insulation properties and looking great too. Tiles are also incredibly durable and long-lasting.
Cool Roof Technology & Insulation Benefits
Cool roofs are still a newer technology and they come with some great insulation benefits. They are built to absorb heat and keep your home cooler in the summer and warmer in the winter. They're easy to install, look great, and save you money on your energy bills each month.
You can even find cool roof solutions that combine cool roof technology with solar panels for an incredibly energy-efficient roof system that can keep your home comfortable and drastically lower your energy usage and bills.