Price of Honda CBR650R – The generation of sport motorcycles has returned, this time coming from Honda which is referred to as the CBR650R. There are significant changes, which will further optimize performance, starting from the chassis line, then clutch sandals, body, and even driving position. Where all that promises more comfort than the motorsport in its class. You need to know, this latest large Honda motorbike is included in the touring supersports bikes.
Of course, the main reason why it's called that is because of everything from the tank to the back is designed like a neo sports cafe motorcycle. As a result of users increasingly feel comfortable when traveling long distances, or in other words "touring". Not to mention the changes made in the feet sector, especially the front line, then in the exhaust gas section, which you can find out more about in the Honda CBR650R Specifications and Price below.
Design & Dimensions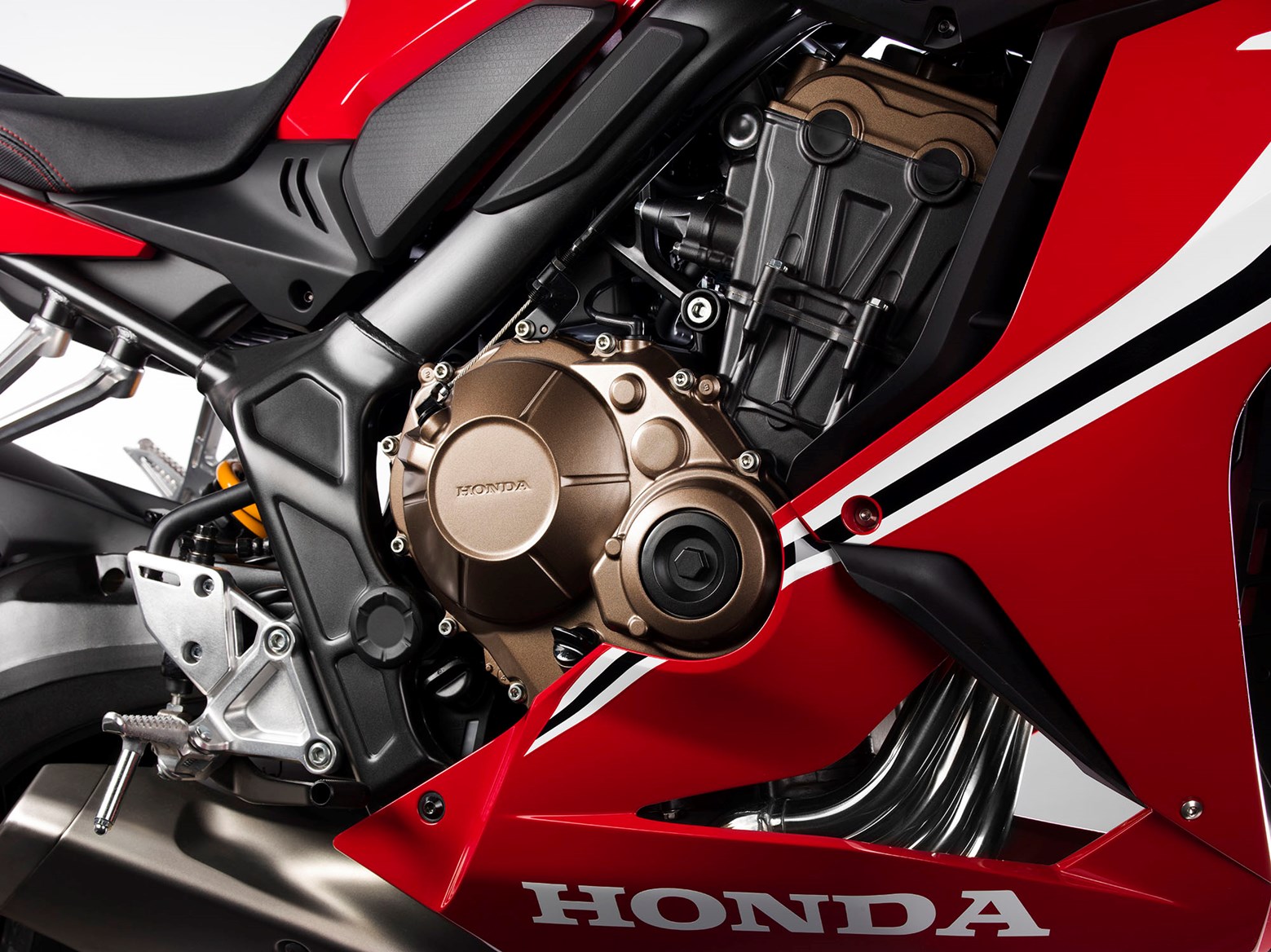 Like what we said at the beginning, the design aspect got a very interesting change, because Honda changed the dual headlamp model on the front lines which were designed more aggressively, not to mention equipped with LED lights, to produce maximum lighting. Then at the bottom is an installed refined intake system, besides adding a higher aerodynamic value, it also functions as an additional cooler, so the performance is more optimal.
Next entered the cockpit, the impression of luxury and neatness was felt in this section, where Honda embed full digital LCD panel, which already has more complete features than the previous generation, in the form of additional indicators upshift + gearshift, the appearance is also userfriendly, making it easier for anyone to monitor vehicle conditions when walking. The tank model is so sporty, plus a modern-style side body, certainly a plus in terms of design.
Then to the back, the concept of sport-touring that brought to make the seats made of terraced, not separate, but overall, it does not affect comfort. Turning to the bottom, the CBR650R installs a new design muffler, with a denser design, and even though Honda claims it can muffle the sound to be quieter, but it does not affect the performance, this latest muffler succeeded in contributing the performance of the latest touring motorbike from Honda this.
Machine System
The engine still uses a 649cc four-cylinder inline design, which applies DOHC technology, and uses liquid-cooled engine cooling. When you see that, of course, there is no difference compared to the previous generation, but at this time Honda implemented a special engine tuning, namely by changing the valve timing and piston shape, which makes this sport-touring motorbike still responsive and suitable in driving on urban roads.
Do not stop there, great performance, and combined with a 6-speed transmission that has been supported by slipper clutch technology, managed to make acceleration become much faster, especially with the added weight of the motor lighter than the previous generation, resulting in handling feels
more stable. And even though it is powerful, for fuel use it remains efficient because is the same as other newest Honda motorcycles, this one manufacturer installs PGM-FI technology on the fuel system.
Suspension & Legs
There is a very striking difference from the legs sector on the CBR650R, different from other MOGE series in its class that is boasted by Honda, now this Japanese motorcycle manufacturer has an upside-down suspension on the front, in addition to adding a plus to its appearance, it also certainly gives better influence on driving comfort, not to mention the rear also uses a mono-shock suspension which will make it more comfortable when bulldozing sharp turns.
Then further maximize driving safety, this latest Honda motorsport is adopted by aluminum alloy wheels with wide ring tread 17 models, which are not only lightweight, but also sturdy, strong, and can increase stability while driving. Then on the security side, the double-disc brake is mounted on the front lines which are equipped with radial calipers, while the rear is a single disc brake along with a single caliper, both of which provide maximum braking.
Features & Technology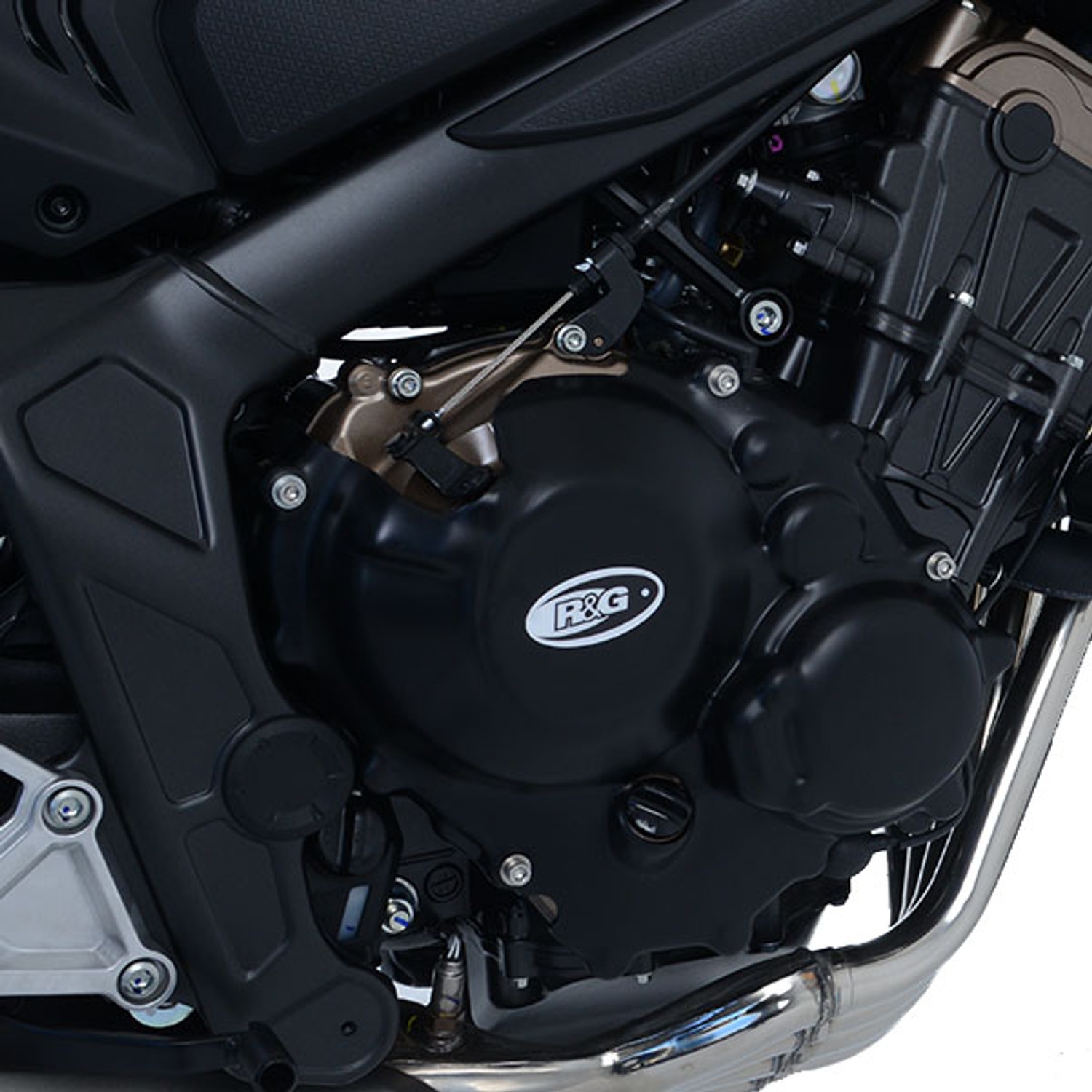 There are quite a several technological features that are carried by the Honda CBR650R, starting from the transmission section in the form of a slipper clutch, which promises high acceleration when making a gearshift. Then to maintain the safety of the rider when traveling, this one sport touring motorbike armed with Honda Selectable Torque Control (HSTC) plus ABS technology, which later will work to adjust engine power and optimize torque and certainly reducing rear-wheel slip.
Well, you need to know too, the features we mentioned earlier only exist in the ABS variant, where it will greatly affect the price of the Honda CBR650R to be more expensive. Then in the cockpit, besides looking neat, Honda installed a full digital LCD panel instrument equipped with various indicators, including for this latest generation that has brought upshift indicators and gearshift indicators, while the front has used the latest headlamp models that are more aggressive and equipped with LED lights.
Honda CBR650R specifications
Dimension
| | |
| --- | --- |
| Long | – mm |
| Wide | – mm |
| High | – mm |
| Wheelbase | 1447 mm |
| Tank Capacity | 15 Liter |
| Weight | 207 kg |
MACHINE
| | |
| --- | --- |
| Machine type | liquid cooled inline 4 cylinder, DOHC |
| Engine capacity | 649 cc |
| Power | – HP |
| Torque | – Nm |
| Combustion System | PGM-FI with 32mm throttle bodies |
| Transmission | 6 Manual acceleration |
| Clutch model | – |
| Bore X Stroke | 67mm x 46mm |
| Compression ratio | 11.6:1 |
| Fuel type | Gasoline |
FEET
| | |
| --- | --- |
| Frame | Twin Spar |
| Front Tires | 120/70-17- Tubeless |
| Rear Tires | 180/55-17- Tubeless |
| Front Suspension | 41mm fork; 4.25 inches travel |
| Rear suspension | Showa Single Shock; 5.04 inch travel |
BRAKES
| | |
| --- | --- |
| Braking System | ABS + HSTC |
| Front Brakes | Double Disc Brake |
| Rear Brakes | Single Disc Brake |
The specification table above shows an increase in the leg line, from what used to be a standard telescopic suspension, now Honda has changed it to an up-side-down model, and if you look in more detail into the chassis, Honda adopts a new design that combines twin-spar frames with pivot plates, resulting in lighter weight than the previous generation. As for the price of the Honda CBR650R, my friend can check the following.